Exclusive research shows dip in working hours compared to previous year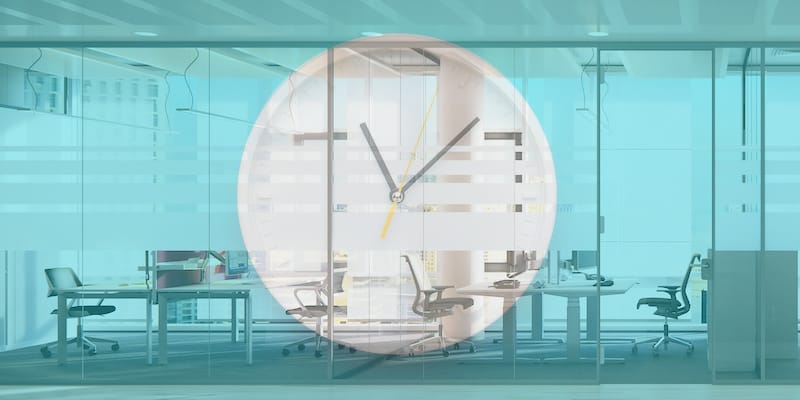 It's not all big bucks, fancy offices, and high calibre perks across the UK's top law firms. Apparently, they also get up to quite a lot of work too.
Anonymously surveying over 2,000 trainee and junior lawyers, Legal Cheek has gained an unparalleled insight into the working patterns and hours at over 100 leading law firms.
As was the case last year, the average working hours for trainee and junior solicitors have decreased across a raft of law firms. Whilst this could be chalked up as a small win for work/life balance, slowing market conditions across several practice areas may also play a role.
Topping our list for the fourth year in a row came Kirkland & Ellis, with the average junior clocking up over 12 hours a day and not logging off before 10pm. Also in the 12 hour club are Ropes & Gray, Weil Gotshal and Manges, and Milbank. Those £150k+ NQ salaries clearly don't come without a few late nights.
At the other end of the scale, personal injury giant Fletchers Solicitors came in with the lowest average working day with 8 hours and 36 minutes. New entries Winckworth Sherwood and Brabners join Fletchers and returnee Russell-Cooke in averaging (just) shorter than nine hour days, with most rookies out of the office by around 6:15pm.
But, how does your firm fare? The full list of results, ranked from the longest to shortest average days, can be found below. These timings will, of course, fluctuate depending on the particular department a junior works in, and the demand at any given time. You can also see the average start and finish times of juniors, ranging from a typical 5:30 finish, to average closing times past 10pm.
Legal Cheek Trainee and Junior Lawyer Survey 2023-24 — average start and finish times + average working hours
Viewing on a phone? 📱 Please scroll across to view the final column 👉
As part of the survey, we also received hundreds of anonymous comments about working hours. For those looking at the upper end of the table, some words of advice:
"Balance? Sorry mate, never heard of him."
"Hours are, of course, not exactly 9 to 5, but it's certainly not dissimilar to any other serious private equity or finance outfit in the City"
"Weekends and holidays are honoured (unless there are emergencies) and your time is mostly respected. However, when work calls you are expected to answer."
"[Work-life balance] comes and goes in waves. If I were to say it's good, that would be a lie, but it's not as god awful as people make out. There are sometimes weeks which go by when I barely bill anything, but then I have had to work over the last two bank holiday weekends. Swings and roundabouts."
It's not all bad elsewhere in the table however:
"No one is expected to work late if there is no work to do. Even when there is a lot of work on, the culture of the firm is for everyone to help and support if one person has a lot to manage"
"[I've been] told by more than one senior person at the firm to stop checking emails at the evening/weekends"
"It is very rare that I work past 5.30pm and I have never had to do work on a weekend"